This site is a register of pilots who have flown around the world in light aircraft (*). It records the pilots and their aircraft in chronological order, and aims to inspire others who have similar flying dreams.
(*) Maximum weight 7000 kg.

Noticeboard
May 18, 2013
Another challenger for the "youngest solo RTW" as Jack Weigand left Fresno CA on May 2 in his Ovation N432BG. He is now in Egypt.
http://www.solo2013.com/
May 16, 2013
Congratulations to James Tan of Malaysia for the completion of his solo RTW at the age of 21.
Details of his flight on Facebook:
http://www.facebook.com/1RTW.2013
May 14, 2013
Many thanks to Mike Grey of
White Rose Aviation
in the UK for new information on Indian permits.
Details
www.whiteroseaviation.co.uk
May 11, 2013
Frank Haile is selling his 'ATW-ready' Bonanza.
Contact him for details at:
N4FH@aol.com
May 7, 2013
The German pilot magazine
"Pilot und Flugzeug"
is organising a RTW with several aircrafts to start on September 1st, 2013.
Details
or contact the Editor:
jan.brill@pilotundflugzeug.de
May 6, 2013
May 6, 2013
Earthrounder Matecz Lenarcic is on the move again. This time to the North Pole with his Pipistrel Virus-SW.
He is now in Resolute Bay.
http://www.worldgreenflight.com/index.php?id=28
May 5, 2013
Congratulations to Ulf Mühlbacher who landed in Bremen, Germany, completing his second RTW
.
www.worldflight2013.de
April 26, 2013
Another mini 'Earthrounders Get-together'. This time in McAlpin, Florida at Thom Kane and Veronica Baird's hide-out.
Larger photo
April 23, 2013
Two new messages for future RTWs.
From Sulaiman Al Mufaargi (Looking to rent a RTW aircraft).
From: Capt Prashanth Basavaraj. (Llkes to co-sponsor a RTW).
Read the full mesages on the
Messages Page
April 10, 2013
FLYTAG offers their services in Karachi Pakistan.
Details
http://www.flytag.co/
April 10, 2013
From Kelly Mann:
I am taking time off from school and NASA to work on a project to build an airplane, fly it around the world, and share the adventure through an interactive YouTube series & website.
You can view his current "work in progress" project description video here
:
http://vimeo.com/62759637
He also has a website that is almost complete
:
www.theworldsflight.com
He is looking for feedback on the project, you can contact him here
:
kelmann@live.com
April 4, 2013
Sergei Terekhin, Chairperson for the Russia 2014 Earthrounders Meeting is announcing the Site of the Reunion.
For details and registration, please visit:
www.russiareunion2014.com
March 30, 2013
Dick Rutan Recalls Voyager's 1986 Circumnavigation:
Twenty seven years after the fact, Dick Rutan says he's somewhat astonished that he and Jeana Yeager made it around the world in the Burt Rutan-designed Voyager."
Read a very interresting article in:
AVWEB
March 30, 2013
From AOPA:
"Bill Harrelson, a distance-record-setting pilot, plans to abandon a double-polar flight after encountering adverse weather at the bottom of the world."
Bill is back in VA after a 27 hours flight from Chile.
Read the 2 full articles from AOPA:
AOPA
AOPA
March 29, 2013
Another RTW in the planning stage: Trevor Landy is preparing to start from EGSF, Peterborough Conington, UK for NZOM, Omaka, New Zealand, as the first half of a RTW solo flight. on Sunday 31 March with his Turbo Twin Comanche PA30C D-GPEZ.
March 25, 2013
James Tan announces his departure from Subang, Malaysia (WMSA) on March 28 with an official launch in the Lima Air Show on March 26 in Langkawi.
He can be followed here:
http://www.1rtw.com.my/
March 23, 2013
From AOPA:
"Bill Harrelson, with his highly modified Lancair IV, is in Southern Chile waiting out bad weather near Antarctica before resuming his round-the-world polar record attempt. Bill is attempting to set a record for an around-the-world flight that covers both the North and South Poles. He started in Bangor, Maine, and flew nonstop to Recife, Brazil, and then to Punta Arenas, Chile. His next stops will be Christchurch, Honolulu, Nome, and Bangor."
Read the full article from AOPA
(With thanks to CarolAnn Garratt and Bob Gannon for the information).
March 11, 2013
From International Ferry Flights
"We Provide Aircraft Ferry Pilot Services and Aircraft Ferry Tank Installations in Mulino, Oregon (4S9). We have excellent relations with the Local FAA "FSDO" Inspectors and can tank nearly any General Aviation Aircraft. We also do Aircraft Recovery Services for Pilots that have had issues and had to abandon their trips for one reason or another."

http://www.internationalferryflights.com
http://www.iff-inc.com
March 8, 2013
Wendy Hollinger of Phoenix Graphix Publishing Services announces a 50th Anniversary Edition of Geraldine Mock '
Three-Eight Charlie
' to be released in April 2013.
It will be launched at WAI Nashville, March 16th and will be available at Sun 'n Fun and Airventure Oshkosh .
"The book is beautiful ... gold embossed cover, 280 color pages chock full of her flight plans, weather reports, and memorabilia. "
The book will be available for purchase online at
www.38Charlie.com
in April.
March 2, 2013
Watch James Tan on You Tube as he is getting ready for his RTW from Malaysia:
http://www.youtube.com/watch?v=e4w2svyGF-I&feature=player_embedded
February 28, 2013
Madeleine Dupont is selling a FERRY TANK, capacity 120 Gallons that fits a Bonanza.
dimadupont@vtr.net
Details and Photo
February 1, 2013
From Matthias Müehlbacher:
Dear friends
Our great journey starts tomorrow.
For those who like to follow us on our website:

www.worldflight2013.de
Thanks for your wishes for "always safe landings"
Yours Doris - Matthias – Julius and Ulf
.
February 10, 2013
恭喜发财!
Happy New Year of the Snake!
February 4, 2013, 2013
: Another joyful mini Eathrounders meeting in Switzerland as only Angela and Flemming Pedersen can organise...
Larger picture
January 21, 2013
: James Tan, aged 21, of Malaysia is announcing his departure on February 26, 2013 in a Silver Eagle for a RTW where he plans to be the youngest solo pilot around the World.
January 15, 2013
: From Sebastian Golzeof of Berlin, Germany:
."I developed an Iridium satellite datalink device which brings worldwide datalink to the cockpit... "
More
....
January 1, 2013
: Another min-Earthrounders meeting as Harry Anderson stops to visit Thom Kane and Veronica Baird in Florida on his way to Antarctica.
Visit his Travel Blog, which is, as usual full of extremly useful information (on Flying to Antarctica this time).
http://blog.travelpod.com/travel-blog-entries/harry4123/2/1354475568/tpod.htm
Larger Photo
December 28, 2012
: Henning Huffer announces that both a trailer and a full DVD on his "The Bounty Saga" are now available from Amazon.
Full details
December 22, 2012
: Ulf Mühlbacher announces his departure for his second RTW on February 16, 2013.
www.worldflight2013.de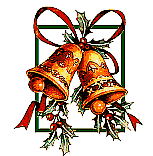 December 1, 2012
:
Earthrounders.com
wishes a Merry Christmas and a very Happy New Year to all Earthrounders, their families and friends and all Earthrounders-to-be.
Happy landings, blue skies, fair winds and all this kind of things....
November 15, 2012:
Sad news received from Mike McDonald:
"
I wanted to let the group know that Dr. Dale passed away on October 23rd here in Afton, Wyoming. Dr. Dale was 87. He became an Earthrounder in 1982 when he flew around the World (West to East) in his C-310. I loved Wyn like a father, he will be missed. Wyn had no offspring, just me, his sergeant son. "
Our sincere condolances.
Mike intends to fly around the World in the new Flight Design C4 as soon as it is fully certified.
October 29, 2012:
Ralf and Marga Hannemann are selling their double RTW Partenavia.
Details
hannemannrm@aol.com
October 21, 2012:
Sincere congratulations to Earthrounder Elgen Long, who has been inducted in the Oregon Aviation Hall of Fame. (RTW in 1971 via the 4 Poles, First RTW to overfly both Poles in a Piper Navajo, N9097Y,
Crossroads Endeavour
).
The Evergreen Aviation and Space Museum is the home of the Oregon Aviation Hall of Fame and also of the "Spruce Goose":
http://www.evergreenmuseum.org/upcoming-events/.
September 29, 2012:
At 22, a joyful Carlo Schmid, has just become the youngest pilot to fly around the world solo. With the campaign "RTW 2012 - round the world for children" this young Swiss pilot flew to 21 countries and raised CHF 50,000 for UNICEF, destined for a girls' education project in India. Our congratulations and admiration for his inspiring accomplishment.
At 22 years of age, Carlo broke the record of youngest solo RTW flight, replacing Barry Irvington .
http://www.rtw2012.com/
September 28, 2012:
Another mini-micro Earthrounders meeting in Northam (Western Australia) when Earthrounder Sergey Terekhin and Bob Bates visited Claude Meunier.
Sergey confirmed his invitation to the next Earthrounders meeting in 2014 in Russia.
Claude handed the Earthrounders flag to Sergey.
Larger picture