November 2, 2017:
FAI Circumnavigator Badge
There is some confusion about the
FAI Circumnavigator Badge
and some pilots are disappointed of not being able to get it, simply because they have not followed the rules set by the FAI.
The first rule is they must get a FAI Sporting Licence from their own National Club
BEFORE
the flight. Unfortunately many pilots fail to get that licence and as a result are not eligible to receive the FAI Badge.
The second rule is to collect evidences that the flight took place around the World. That is easy as any bills, invoices for fuel, accommodation, landing fees, witnesses declarations, etc. are proofs the flight did take place. A minimum of 20 of such 'evidences' is required.
More details here: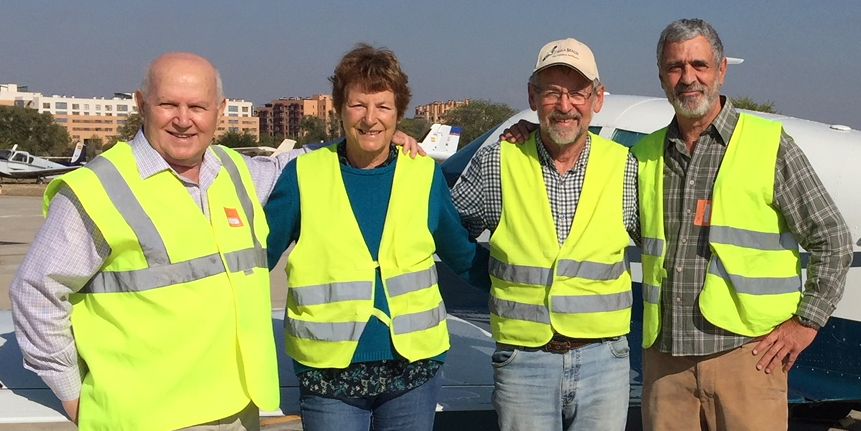 November 1, 2017:
Another mini-Earthrounders Meeting, this time in Madrid.
Left to right: Sergey Terekhin, Angela and Flemming Pedersen, Miguel Gordillo.
Larger picture.
October 30, 2017: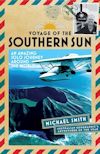 Michael Smith's book: (solo RTW 2015)
Voyage of the Southern Sun
, was launched today at Rose Bay by Dick Smith.
In book stores now.
www.southernsun.voyage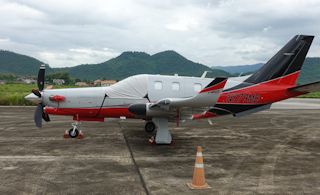 October 3, 2017:
Sincere congratulations to Richard Bailey and his daughter Kelly for the completion of their RTW in a TBM 900, N979MB. They landed on August 26, 2017 at their point of departure, Camarillo CA.
Larger picture
September 27, 2017:
From Daniel Ramseier:
Handiflight is a non profit association, it was born in Gruyère (Switzerland) in 2007. It has since become the biggest fly-in of disabled pilots from all around the world.
After 10 years of solid success, Handiflight is inverting its normal actions : the event will fly around the world and meet disabled aviators in their own skies, explore new horizons and look for new challenges.
handiflight.com
September 27, 2017:
Karl-Heinz Zahorsky, in their Malibu N662TC writes from Easter Island: They had been delivered 2 drums of Jet Fuel (kerosene) instead of Avgas. Luckily the tower spotted black smoke coming from their exhaust. They managed to return safely to the airport.
Read the full story from their Site:
http://www.zahorsky.net/blog/
Click here
for a short article and information on the damage such contamination can inflict to a piston engine and how to avoid it..
September 17, 2017:
From Heinz Peier:
The old travelled website is closed for good and I transferred the Blog with Pictures to the new site which is an archive of my original blog and I would like to make it available to the Earthrounder family:
www.travelark.org/travel-blog/hpeier12/1
August 30, 2017:
New information on flying through Japan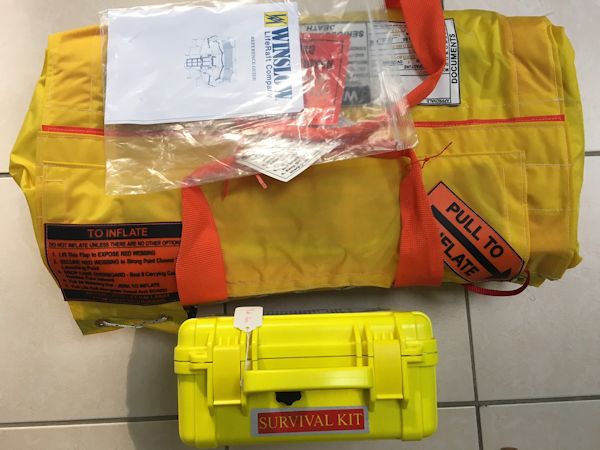 August 30, 2017:
From Ravinder Bansal:
I have completed my RTW in my Cessna 400 on August 20, 2017 and like to sell the following items that I no longer need:
1. Winslow life raft
2. 1-2 person land/water survival kit
3. 120 liter drum turtlepac and 12 volt pump
4. Irridium satellite phone

All these items were purchased new seven weeks ago and are in almost new condition. If interested please contact me at ravibansal1949@gmail.com or on my cell phone (716) 866-0629
Photos and details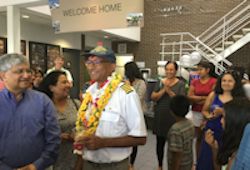 August 22, 2017:
Sincere congratulations to Ravinder Bansal for the completion of his solo RTW. He landed in Buffalo (NY) on August 20th.
His words:
Dream fulfilled, back home, Buffalo, NY!
It has been a dream of mine for years to do this Round the World trip. I am finding it hard to believe that I have done it and come back home safely. I have lots of people to thank for helping me fulfill my dream. First and foremost is the unflinching support of my family, my wife Pratibha, my sons Rohan and Nitin, my brothers, sister and their families.Thank you, and Thank you all for helping make my dream come true. I love you all very much.
No more flying for me for a while, got to catch up on drumming, golfing and drinking!
www.raviworldflight.com
August 13, 2017:
Ravinder Bansal:
Finally I am out of Malaysia and past the Philippines. Now in Okinawa, waiting for permits for domestic flights in Japan. Progressing slowly but steadily. Hoping to make it back home to USA soon!
Go to my blog at; www.raviworldflight.com for details.
August 11, 2017:
Air Journey
is leading a gaggle of 6 US and Canadian aircraft around the World. They are near Mount Hagen in PNG:
N420CH - Cessna C525B
N510CZ - Cessna C525B
CGRRD - Cessna C510
N12DZ - Pilatus PC12
N924CJ - Socata TBM700
With thanks to BB for the information.
August 6, 2017:
Karl-Heinz Zahorsky, in their Malibu N662TC writes from Colombo, Sri Lanka, mentionning that Avgas is only available in drums and has to be paid in cash in: AL AIN in UAE, MUSCAT in OMAN, COLOMBO in SRI LANKA.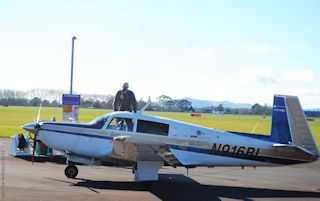 August 3, 2017:
Sincere congratulations to Brian Lloyd for the successful completion of his RTW in N916BL, Spirit, landing in Kestrel Airpark, TX, 1T7. Brian also completed the flight commemorating the 80th Anniversary of Amelia Earhart historic last flight, landing in Oackland, CA.
http://ProjectAmeliaEarhart.org
July 27, 2017:
From Karl-Heinz Zahorsky:
Karl-Heinz Zahorsky and Karl Karbach will be starting their 'Round-the-World' flight 28th July 2017 from Kiel (EDHK) Germany with Piper Malibu N662TC. This flight will go East and also have a special 3 day stop-over in SriLanka where Karl-Heinz Zahorsky's software development company LaserSoft Imaging is supporting a children's home for deaf children.
http://www.zahorsky.net/blog/
July 20, 2017:
An update from the Fosters from South Africa in their home built RV10:
We are currently in Wick waiting for the weather to fly to Iceland. We left Port Alfred on 31st May, thinking we had plenty of time to get to Oshkosh. Sadly because of weather delays we will not make It in time , we dearly hoped to meet up with other RV10 owners and enjoy the Oshkosh experience, but who can rely on the weather?
Hope to meet some EAA members when we finally get to the good old USA.
July 19, 2017:
Colin Hales
was trying to fly around the Word in his little KR2.
He has crashed in Japan following an engine failure.
He is quite badly injured with a broken hip and three separate fractures of his back. He will be having surgery today July 19th and then a prolonged recovery will follow.
There is no doubt that the clinical care in Japan will be first class, but it certainly will be very expensive. It is expected treatment will top $30,000 and Colin simply hasn't got it.
A "Crowd Fund" has been started to help Colin and it is never too late to ensure his care and repatriation are conducted in the best way for somebody in his situation.
I am sure that here at Earthrounders we can help him, he is one of us! The link to contribute to this cause is
https://www.justgiving.com/crowdfunding/colin-hales
Thanks to Manuel Queiroz for the sad news.
July 18, 2017:
From Richard Beech:
I am preparing for a RTW circumnaviation with my daugther (who will be 12-13 years old when I take the trip). I am looking for someone to chat with about this trip. I plan on going the Alaska/Russia and England/Iceland/Greenland/Canada path. Have not decided East or Westbound as of now. We are planning on using a Cessna TTx or a Cirrus SR-22.
Looking for information on:
1) Any information on traversing and refueling in Russia
2) Clearance companies with good services
We are early in our planning but would love to start conversations and data gathering now.
Thanks in advance,
Richard & Eliza
Houston, Texas
rbeech@yahoo.com
July 18, 2017:
Please read our News Letter N°1
and click here for the Promotional Video
July 5, 2017:
Ravi Bansal announces his departure from Buffalo (NY). He is now in Bagotvile (Canada) and will be in Iqualuit tomorrow.
Wishing him fair weather all along.
July 1, 2017:
Bob and Steven Dengler have started their C150 Global Odyssey in their Bell 429 helicopter.
https://www.c150go.ca/
More...
July 1, 2017:
From Daniel Ramseier:
'
Handiflight
', a non profit association, was born in Gruyère (Switzerland) in 2007. It has since become the biggest fly-in of disabled pilots from all around the world : a unique opportunity to share experiences and enjoy flying in the beauty of Swiss Alps.
After 10 years of solid success, Handiflight is inverting its normal actions : the event will fly around the world and meet disabled aviators in their own skies, explore new horizons and look for new challenges.
http://handiflight.com/en/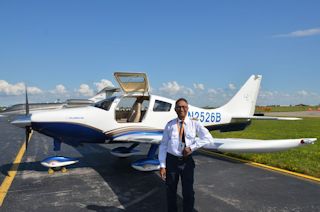 June 29, 2017:
From Ravi Bansal
After years of procrastination and months of preparation, Ravi Bansal of Buffalo, NY USA, is finally all set to depart in his Cessna 400, on his Round the World Solo Flight for the benefit of Rotary Ambala Cancer and General Hospital in his hometown in India. The goal of his flight is to bring awareness of Cancer and raise $750,000 to purchase an urgently needed MRI machine for the hospital. He plans to start from Buffalo, NY July 4th and fly eastwards. You can follow his flight real time, through his website
www.raviworldflight.com
and his blog at
https://raviworldflight.wordpress.com/
Please visit his website and help him achieve his goal to buy the MRI machine by donating generously. Donations can be made through the donation button on his website.
Larger picture
June 28, 2017:
Congratulations to S. Robert Vlassic for the completion of his RTW on April 25 in a Piper Saratoga PA32.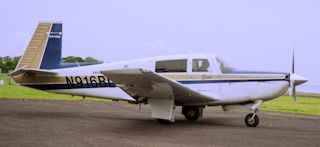 June 24, 2017:
From Brian Lloyd:
I am currently on a solo circumnavigation in my M20K, N916BL, following Amelia Earhart's route and keeping as closely as possible to her schedule on its 80th anniversary. I am currently in Singapore.
I will be departing from Amelia Earhart's schedule once I reach Australia, continuing to Fiji and then to overfly Howland Island on my way to Christmas Island, and then on to Hawaii, Oakland, Atchison, KS, and then end the flight at Oshkosh.
http://ProjectAmeliaEarhart.org
June 21, 2017:
Shaestra Wais is in Australia, flying a A36 Bonanza around the World on a solo flight. She had departed KDAB on May 13, 2017 on an easterly course.
www.dreamssoar.com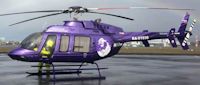 June 5, 2017:
From Marcin Szamborski in Vladivostok:
A team of Russian and Polish pilots is close to complete a RTW in a Bell 407 helicopter, RA-01930. They started from Moscow on April 17th and expect to finish their RTW within days.
Follow them here:
https://share.delorme.com/MarcinSzamborski
More photos
May 24, 2017:
STOP PRESS!
From Wei Chen, our host in China:
The 10th Earthrounders meeting will take place in Zhengzhou, Province of Henan, China, during the Zhengzhou annual AirShow.
We are invited by the Air Show organisers, thanks to the negociations of our host, Earthrounder Wei Chen .
The Air Show will be run from April 26 to May 1, 2018.

Preliminary notes





The Shaolin Temple, Zhengzhou
May 14, 2017:
From Silvia and Brian Foster:
Brian and and Sylvia Foster have spent 2 years building an RV10 and plan to leave Port Alfred South Africa on 27th May 2017 to commence a leisurely RTW embracing a fly in to Oshkosh. We are members of EAA South Africa.
They can be followed on Face Book "Fosters RTW".
Larger picture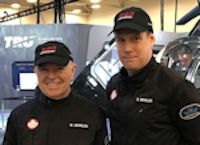 April 25, 2017:
From Steven Dengler:
My father Bob Dengler and I are organizing the C150 Global Odyssey, which will be the first Canadian circumnavigation of the globe by helicopter.
Starting July 1, Canada Day, the team will fly a Bell 429 helicopter over 38,000 kilometers around the world, making over 100 stops in 14 countries, including every provincial and territorial capital in Canada and Vimy Ridge in France.
C150 Global Odyssey is registered federal not-for-profit raising money for True Patriot Love, a veterans charity, and Southlake Regional Hospital, one of Canada's leading cancer care facilities.
https://www.c150go.ca/
More...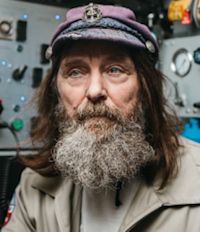 April 24, 2017:
The RTV flight of Fedor Konyukhov in July 2016 has been ratified by FAI as a World Record.
Larger photo and details of the record.

April 12, 2017:
From double Earthrounder Wilfred Tashima (1992-1994):
I am selling my big tip tanks for Beechcraft A-36.
The tanks are located at KSEE, El Cajon, CA.
They are the Aluminum Tanks. By Frank Haile. And are in great shape. The tanks brought my plane safely from PHNL to KSEE this past October.
Price: $30,000
Cheers,
Wilfred Tashima
Cell: 808 286-2643.
Tel: 808 373-4914
Email: wttpilot@gmail.com
Larger photo
April 2, 2017:
Sincere congratulations to Lola Odujinrin for the succesful completion of his solo RTW in a Cirrus. He landed on March 29, 2016 at Dulles Airport, Washington DC.
Larger picture
http://transcend.ng/
March 19, 2017:
A mini Earthrounders Meeting is projected during the Airshow at Evora, Portugal, from September 22d to September 24th.
Earthrounders are invited to participate. Food, lodging and fuel could be made available.
Please contact Michel Gordillo for details: michelgordillo@gmail.com
March 17, 2017:
Ravi Bansal of Buffalo, NY, is announcing his departure for a solo RTW, in the first week of July in his Cessna 400.
Wishing him fair weather and tail winds...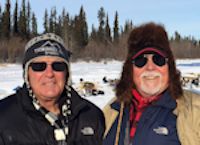 March 11, 2017:
Bob Gannon and Art Mortvedt:
A Mini reunion. From check point Galena, Alaska on the Iditarod Race.
Larger picture
March 3, 2017:
British celebrity, Carol Vorderman, is preparing to fly solo around the World in a Twin Diamond DA42, which she named "
Mildred
", after her heroine, British pilot, the Honorable Mrs Mildred Bruce (solo RTW in 1931, Database #298).
More in an article from the Daily Mail:
Wishing her fair winds and a safe flight.
March 1, 2017:
A warning of exhorbitant landing charges at Bali airport.
Details here

February 28, 2017:
From double Earthrounder Wilfred Tashima:
Earthrounder Willie Tashima (ATW F33 - 1992, ATW A36 – 1994) is selling his two 100 gallon Bonanza tip tanks. His Beechcraft A36, N911WT, which took him around the world the second time is also for sale, with or without big tip tanks. 20 gallon Osborne tip tanks are presently installed on the plane. Photos and listing as shown on the web site. $35,000 dollars for the set of big tanks.
Used for the trip around the world, and for flights between the West Coast and Hawaii.
The photo on the ground is with the 20 gallon tip tanks.
The photo in the air in front of Diamond Head is with the 100 gallon tip tanks.
For the big tip tanks, email Willie Tashima at: wttpilot@gmail.com
Larger photo
More photos here:
http://www.sandiegoaircraftsales.com/aircraft/airplanes0217/n911wt/index.htm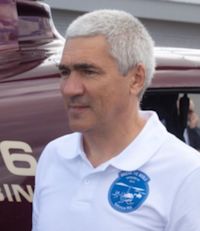 February 16, 2017:
From Sergey Terekhin:
Yes, we all miss Mikhail Farikh, he was an exceptional man, full of energy and
readiness to help. His smile and good humor impossible to forget.
Two days ago another good pilot from their round the Earth flight died in helicopter crash: Dmitriy Rakitsky
with 3 POB.
Mikhail and Dmitriy both flew around the World in two Robinson 66 helicopters in 2013.
Larger photo
Their R66 helicopters
More on their helicopters RTW on these two sites:
From "ModoCharlie" in Spanish
From the Russian AOPA
February 1, 2017:
At the traditional Earthrounders ski week in Champery, Switzerland, we manage to get
7 Earthrounders on the same 'perch'
Larger pictures
January 28, 2017:
鸡年快乐 州
Happy New Year of the Rooster
January 28, 2017: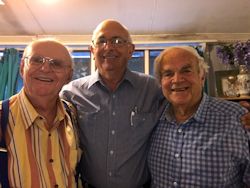 Another 'mini-mini' Earthrounders 'get-together', when Bob Bates and
Bill Finlen paid a visit to Claude Meunier in what Bob describes as
"his yearly pilgrimage to the center of the Universe", aka Grass Valley in Western Australia. Great fun despite of the 42°C temperatures...
Larger picture
January 26, 2017:
Earthrounder Soiuzbek Saliev (RTW 2016) has some equipment for sale:
- a ferry tank Turtle pac of 100 gallon capacity
- a Winslow Life Raft ( 46GASTL - 095-1-100 )14 kg
- and Iridium Extreme satellite phone
Please contact him at:
saliev312@gmail.com
January 17, 2017:
From John Bone: "I am planning a 2018 RTW in my Cirrus SR22 and looking to purchase a portable HF radio and 100 US Gallon Turtlepac.Also wanted is a Mustang MAC 200/300 survival suit, size medium"
Many thanks,
John R. Bone
John@forgottencoastflyers.com

Last update: June 2, 2018

Contact us in English, French, German, Spanish, Italian or Portuguese:
Copyright Claude Meunier & Margi Moss, 2000 - 2018