This site is a register of pilots who have flown around the world in light aircraft (*).
It records the pilots and their aircraft in chronological order,
and aims to inspire others who have similar flying dreams.
(*) Maximum weight 7000 kg.
July 16, 2018
Olivier Rruedin of Swizterland is in Alaska on a Westbound RTW in a P46J Jet prop after leaving Zurich on June 6th..
Wishing him fair winds and blue skies.
July 15, 2018
After Wei Chen's beauutiful video of the Zhengzhou Meeting, I has been asked to group the videos of previous Meetings.
Here they are:
Perth 2003
Mexico, 2005
Russia, 2014
China 2018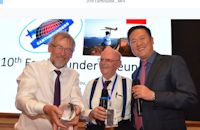 July 14, 2018
Our Host in Zhengzhou, Wei Chen announces a beautiful video of the 10th Earthrounders Meeting.
Thank you Wei!
Click here for the video.
July 12, 2018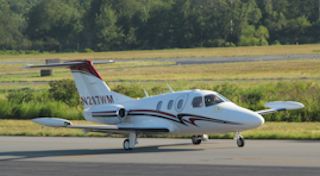 Congratulations to Dejeou Chou and William Archer for the completion of their RTW in an Ecplise 500, N287WM.
Claiming to be the first Eclipse around the Word, the shortest and the shortest number of days around the Wiord.
Also the smallest number of stops.
Larger picture
https://www.dropbox.com/s/i5to77vs173ypmn/2018%20Earthrounder%20Reunion-%20small%20file.MP4?dl=0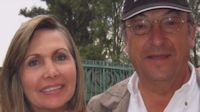 July 6, 2018
From Jorge Cornish:
Hola Claude,
Anoche hice este video de la reunion en México 2005, espero te guste.
Saludos
.
A magnificent and beautiful video of the Mexico 2015 Meeting. A lot of us look much younger.
We also salute some of our old friends in the video that are no longer with us.
Do not miss it, it is well worth viewing.
Thank you Jorge and Málu.
Click here: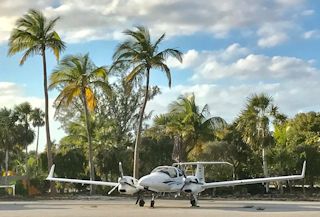 July 3, 2018
From Wolfgang Reichenberger:
I am planning to join your ranks, starting here from my base MYNN Nassau Bahamas via Newfoundland-Azores-Europe-Russia-Japan-Philippines-Australia-NZ-Tahiti-Easter-Chile-Brazil-Bahamas, starting here 10-July.
N430PS, DA42NG. Crew: myself, pax: my wife Monica.
Good luck and fair winds. He has chosen an aircraft using he "right fuel"!!
Larger picture
June 29, 2018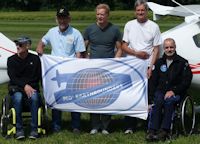 The Earthrounders Flag being handed by Flemming Pedersen to Daniel Ramseier in Chateau D'Oex, Switzerland in preparation for the 2018 Earthrounders Meeting in Switzerland.
Larger photo
Handiflight.com
.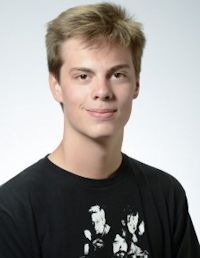 June 24, 2018
From Jeb Andrews:
My son, Mason Andrews, DOB 26 April 2000, launches 14 July to try to become the youngest solo pilot to circumnavigate. He has been advised by Adam Broome, Robert DeLaurentis, Jack Weigand, and Matt Guthmiller and is looking forward to a successful flight. He looks forward to joining you guys in Switzerland in 2020 if all goes.
Read the article from the Louisiana Tech University
www.medcampsmission.org
Wishing him fair winds and blue skies.... and not too many delays during the flight...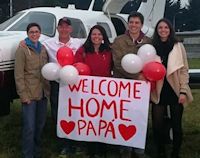 June 20, 2018
Congratulations to German Hucke for the completion of his RTW in his PA-46, CC-AQZ..He landed back in Temuco, Chile on June 15th.
More pictures
June 3, 2018
John Koehler has started his Eastbound RTW in his RV-9 A. He flew his first leg from California to Oshkosh in 11.5 hours.
We all wish him fair winds and blue skies.
Thanking Manuel Queiroz for the information.
May 31, 2018
From Andrey Borisevich and Alexander Tsenter:

We plan to be the very first Belarusian crew to complete a flight around the world in a Cessna 182.
Airplane: Cessna 182T, 2004, reg number EW490LL
Departure: August 15th, 2018 (+/- 3 days) Westbound by the classic northern route.

We decided to change direction and we gonna fly eastbound to cross Russia in August before the bad weather.
Larger picture
May 29, 2018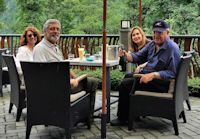 We finally have a photo of that "Secret Meeting"....
Left to right: Paula, Michel, Malú, Jorge
Thank you Jorge...
Larger photo
That does follow a
surprise encounter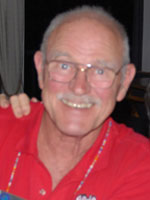 May 13, 2018
Albert ("Jay") Shower passed away on February 10, 2018. He had a remarkable career in the US Navy for more than 22 years. He flew around the World in 1993 with Murray Goodrich in a Bonanza. He attended 4 Earthrounders meetings (Perth 2003, Mexico 2005, Cape Town 2008 and Florida 2012).
Our sincere condolences to his family.
Obituaries:
From FLYING MAGAZINE
From General Aviation News
From USNA
May 2, 2018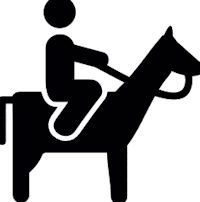 Back from the 10th Earthrounders Meeting in Zhengzhou, China.
A great and very successful Meeting.
Many thanks to our Host
Wei Chen
who did a great job.
Our next Meeting will take place in Switzerland in September 2020.
Hope to see you all there!

April 24, 2018
A surprise encounter: Jorge and Malu Cornish on their way to a "secret Earthrounders Meeting"...
Larger picture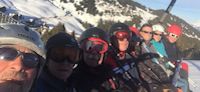 April 16, 2018
A long awaited photo...
New world record ...
Eight Earthrounders on the same chairlift...on the same perch...
Thank you Flemming...
Larger photo
April 13, 2018
Gone to Zhengzhou, China to the 10th Earthrounders meeting. See you all there!!
April 9, 2018
James Pitman and Mike Blyth present a video of their first RTW (2009) in their Sling ZU-TAF:
https://vimeo.com/86606268
.
Other interresting videos on their Internet Site:
http://www.airplanefactory.co.za/
April 3, 2018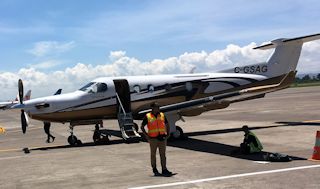 Congratulations to Georges Adam for the successful completion of his second RTW in his PC-12/45 C-GSAG. He landed at Montreal St Hubert (CYHU) on March 29.2018.
Larger picture
, (from his first RTW)
March 30, 2018
Message from Roland Szász :
Hello everybody,
My colleague and myself, we are planing an eastbound RTW in our PA46-350P, starting hopefully within the next two month. We hoped that everything is clear, than we got the information that there is no AVGAS on Christmas Island available any more. We tried to contact PLCH and KOIL… no answer.
Does somebody of you have a good contact or can help us with an information how to get 2 x 200 liter drums of AVGAS to PLCH.
Any information is highly appreciated.
Thank you for your help!
Roland Szász
roland.szasz@vertiqualsafety.com
March 25, 2018
Please read our last News Letter N°8, for the latest on the last details for the Meeting.
News Letter N°8
March 13, 2018
From Waldemar Miszkurka (RTW 1997):
Looking for a person who would fly with me on a two-engine turboprop EM-11 ORKA to East from Poland and will participate in travel costs. Details about the plane on the websites.
For more detailes please e-mail me at: waldemarm11@wp.pl or 48 604605400
This will be my second RTW flight.
March 1, 2018
It looks the crossing of the Pacific (South and Central) is getting more and more difficult as Avgas is getting harder and harder to get. There is no Avgas on Easter Island (SCIP) and now Avgas is no longer available at Chrismas Island (PLCH).
Thank you to Mike Grey of
White Rose Aviation
for the latest update.
February 16, 2018
狗 的 新 年 快 乐
Happy New Year of the Dog
February 3, 2018
From Jonathan Zhang:
I do have PPL and IFR ratings with 200+ hours flight, I am interested in going to the Zhengzhou Meeting. I would like to "thumb" a lift with any Earthrounder flying to the Meeting and I am prepared to share the costs.
Jonathan Zhang
johnsonboy23@gmail.com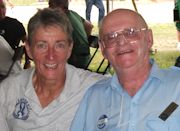 February 3, 2018>
Reminiscences...
Someone send me old photos of Earthrounders visiting Oshkosh 2010.
Please click here.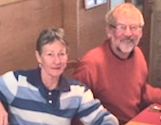 February 2, 2018
Fun day in the snow
Earthrounders Bertrand Piccard, CarolAnn Garratt, Patrick and Linda Elliott, Rodney Blois, Angela and Flemming Pedersen, Peter Goldstern and Gérard Moss all met in Switzerland's Hot Air Balloon capital, Chateau D'Oex.
The highlight of the day, was to meet future Earthrounders Daniel Ramseier, Guillaume Féral et Mike Lomberg who presented their noble project (www.handiflight.com)
The team members were all avid to take advantage of the vast experience of the many Earthrounders present, and we all enjoyed discussing their planned route. A further meeting will be set up by Flemming for June. This challenging RTW flight is due to take-off from Switzerland in November and is to last about 9 months. More info on their site.
Meantime a very special thanks to Patrick and Linda who generously treated us all for lunch.
More photos.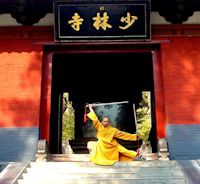 January 31, 2018
Please read our News Letter N°7, for the latest on the Zhengzhou Itineray and details on the Meeting.
News Letter N°7
Please note: registrations for the Meeting will close on
March 24th, 2018.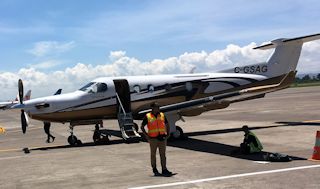 January 28, 2018
Congratulations to Georges Adam for the successful completion of his RTW in his PC-12/45 C-GSAG.
Larger picture
January 11, 2018
:
An old video clip came out of hidding (being re-dicovered on You Tube) of the Presentation Diner at the Perth 2003 Meeting.
Perth 2003, Presentation Diner
If you have any interresting You Tube videos of RTW, please let us know and we shall list them on our page of You Tube Videos.
List of known RTW videos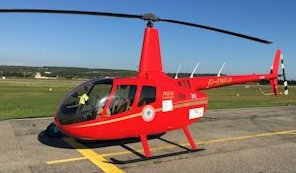 January 7, 2018
:
Congratulations to Peter Wilson and Matthew Gallagher for the successful completion of their RTW in a Robinson 66 Turbine Helicopter.
Larger picture
https://www.threejourneysround.com/round-the-world
December 31 , 2017
:
Happy New Year to all.
Please read our News Letter N°6, for the latest on the Zhengzhou Meeting.
News Letter N°6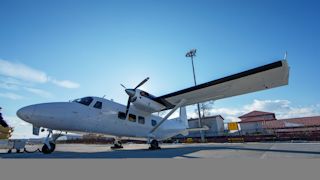 December 29 , 2017
:
Congratulations to Xinyu Zhang, Hong Liand and their crew for the successful completion of their RTW in a Harbin Y-12ll, the first RTW for a Chinese built aircaft. They did land back at Taiping, Harbin Airport on June 24, 2017 after a 147 days flight.
Larger picture
http://www.ontheroadchina.com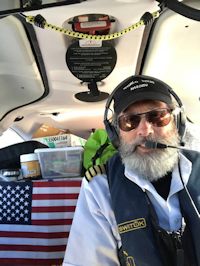 December 22 , 2017
:
Sincere congratulations to John Bone for the successful completion of his RTW in his Cirrus N140BV. He landed on December 20, 2017, returning to Apalachicola, FL, after 52 days and 142 hours.
Larger photo
https://forgottencoastflyers.com/
December 21 , 2017
: From Finn Ma:
Looking for Seat(s)/Plane to the 2018 China Meeting from the USA
One or more moderately-experienced pilots are looking for empty seat(s) for flying from the US to the Zhengzhou meeting; can share workload, cost, and help with the language and local logistics.
Alternatively, we would be interested in leasing (if such opportunities exist) a DA42/SR22 for this trip and can take a couple of fellow pilots along. Preferably no extended over-water flying.
Thanks!
Finn Ma, PhD
fma@syncoda.com
+1-608-334-4315
December 21 , 2017
: Congratulations to
Miguel Gordillo
as the FAi has ratified his record of speed over both Poles on December 15, 2016.(Record #18103), and other speed records.
Congratulations also to
Debasish Banerjee
for his speed record (Record#17864).

December 8 , 2017
:
Here at
Earthrounders.com
we wish a Merry Christmas and a very Happy New Year to all Earthrounders, their families and friends and all Earthrounders-to-be.
Happy landings, blue skies, tail winds and all this kind of things....
Hope we can all meet again, this time in Zhengzhou, China....
For earlier notices, please click here