This site is a register of pilots who have flown around the world in light aircraft (*).
It records the pilots and their aircraft in chronological order,
and aims to inspire others who have similar flying dreams.
(*) Maximum weight 7000 kg.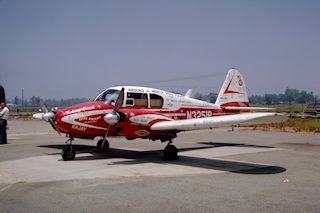 May 13, 2020:
Thanks to Tiffany Ann Brown, author of
Fate on a Folded Wing
for this
link to an excellent article on Joan Merriam Smith
.
Larger picture.
May 11, 2020:
Peter R. Teahen is also postponing his Flight To End Polio , 2021RTW until April 21, 2021.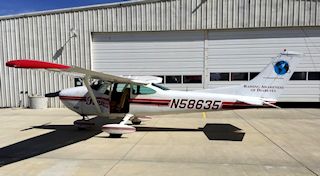 April 23, 2020:
From Debasish Banerjee:
My speed record in class C1c (C182P) between Manama Bahrain and Muscat UAE., has been confirmed by the FAI. That was done during the first half of my RTW (started in 2016 from 1A5). I plan to complete my RTW in 2021.
Congratulations and best wishes for the completion of your RTW!
Larger picture
March 31, 2020:
As Avgas is getting more and more difficult to get in some countries, aircraft fitted with Diesel engine are getting popular. That is what Wolfgang Reichenberger and his wife Monica have used for their RTW in 2019 (
Fight Number: 653).
AVweb
has published a very interresting video on the Diamond DA40 NG.
March 30, 2020:
From Daniel Ramseier, our host in Switzerland:
Dear Earthrounders,
We hope you're fine despite the current situation. Although at this time, we are still confident that our meeting will be able to take place in September as planned, and confirm that your accommodation is booked, we suggest that payment of the registration fee be postponed until June. We will then contact you individually to confirm your registration. If you click on this link you can follow the arrival of spring in Châteaux-d'Oex ;-)
Take care of yourself and your family,
Kind regards,
Danie
l.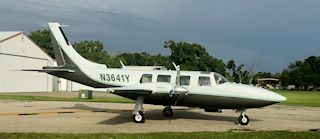 March 24, 2020:
FOR SALE:
A beautiful Aerostar (Aren't they all beautiful?)
Photo and details.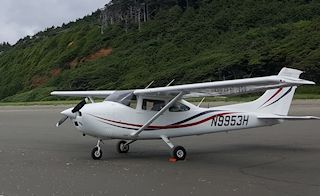 March 16, 2020:
From Ross Edmondson:
My C182 flight has now made it as far as Auckland, New Zealand, and I am waiting for the Corona Virus travel restrictions across the Pacific to be lifted before continuing back to the USA to complete the circle.
Larger picture
http://katamarino.co.uk/
March 16, 2020:
From Chris Cowan:
I am gearing up for a RTW trip in a 1994 Grob 115C. I'd be interested in speaking with anyone who is planning on a trip in the near future or has recently completed such a trip.
Chris Cowan Victoria BC Canada. 250-858-3532
.
March 10, 2020:
Two crews (Ed Galkin and Peter Teahen) are postponing their RTW flights due to the current situation with the Corona Virus.
March 9, 2020:
Sincere congratulations to Jens Thamer for the succesful completion of his RTW in his Diamond DA40, D-ETFF. He landed on March 7 at Hersfeld (EDEN), Germany.
Larger picture.
March 7, 2020:
From Peter Teahen:
We continue to plan for our departure on March 24 and we are monitoring the Corona Virus situation.
Larger picture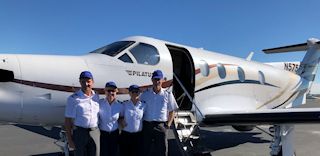 February 20, 2020:
Great news from Jack Long (RTW 2015, 2017, 2019) and his team, They will fly to the Switzerland Meeting with their Pilatus PC-12, N575PC, on what Jack calls the " wrong way" .
That will be their fourth RTW.
Wishing then fair winds and blue skies and hoping others will also fly to the meeting.
Larger photo
February 1, 2020:
Congratulations to:
Dierk and Alex Reuter in their TBM 930 N444CD and Sebatian and Patricio Diaz in their TBM 850 for the completion of their RTW via the Poles.
They also have obtained the FAI Circumnavigator Badges.
February 1, 2020:
Jens Thamer and his Diamond DA40, D-ETFF visiting Claude Meunier at Northam Airport (YNTM) during his Eastbound RTW.
Larger picture.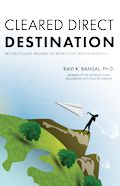 January 10, 2020:
Ravinder Bansail (RTW 2017) is announcing his new book:
"Cleared Direct Destination: My Solo Flight Around the World for Cancer Awareness".
.
All proceeds from the book will be donated to the Rotary Ambala Cancer Hospital.
Details :
www.raviworldflight.com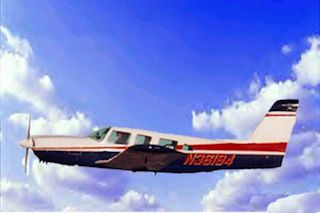 January 2, 2020:
Peter Teahen and John Ockenfels are announcing their departure from Cedar Rapids on March 14 in Peter's Piper LanceII N36194.
They will be rising awareness around the globe to eradicate polio through Rotary International and the Bill & Melinda Gates Foundation.
Larger picture
Article in the Gazette.
Flight to end polio.
December 21 2019:
Shinji Maeda announces his departure for a RTW in his Bonanza N9787Y on 5/1/2020 from Everett WA (KPAE).
https://www.aerozypangu.com/
He can be followed on YouTube.
December 20 2019: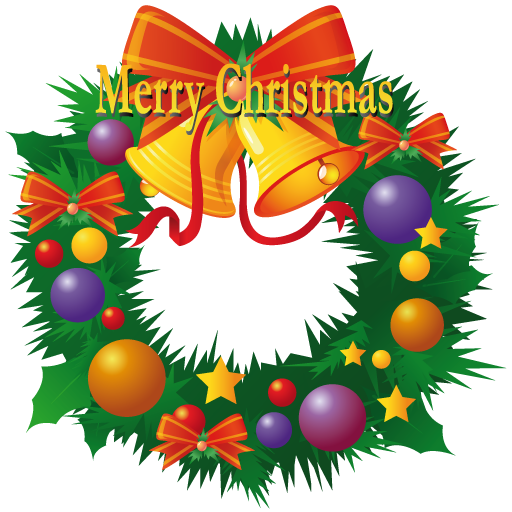 We wish a Merry Christmas and a very Happy New Year to all Earthrounders, their families and friends and all Earthrounders-to-be.
Happy landings, blue skies, low landing fees, tail winds, Peace on Earth, and all this kind of good things....
Hope we can all meet again, this time in Switzerland....
December 19, 2019:
From Daniel Ramseier, our Host in Switzerland in 2020:
Please read the Switzerland Meeting News Letter N° 1.
December 17, 2019:
Sincere congratulations to Bill Harrelson for beating Max Conrad's record of 1961 with 19 hours and 28 minutes to spare.
https://www.6zqpilot.com/
December 8, 2019:
All eyes on Bill Harrelson's speed attempt around the World in his LancairIV, N6ZQ.
https://www.6zqpilot.com/
December 8, 2019:
Jens Thamer from Bad Hersfeld (EDEN) Germany is in Jandakot, Western Australia, (YPJT) on a solo RTW in his DA40, D-ETFF.
He will continue on January 29th via Hawaii, the USA, Bahamas, and Bermuda.
Thanks to Wolfgang Reichenberger (RTW 2019) for the information.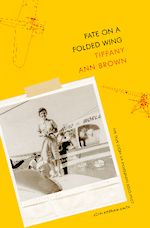 December 6, 2019:
Author Tiffany Brown launches her new book on Joan Smith's RTW of 1964.
Details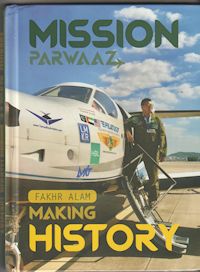 December 6, 2019:
Fahkr Alam introduces his book on his 2019 RTW.
Details.
November 22, 2019:
Robert DeLaurentis (RTW 2015) departed from Gillespie Field, CA last Saturday to fly from the South Pole to the North Pole in a Turbo Commander 900,
Citizen of the World
. He is the author of:
'Zen Pilot'.
From AVwebFlash.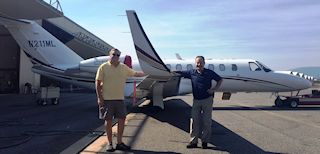 November 22, 2019, 2019:
Sincere congratulations to Michael Lenhart and Marc Mosier for the completion of their RTW in a Cessna CJ3, C525B, N211ML.
Larger picture and maps.
October 29, 2019:
Bill Harrelson (RTW 2015, speed record via the Poles) is preparing for another RTW, this time trying to beat Max Conrad speed record (at an average of 107 knots).
Bill plans to depart from Miami on December 6th.
https://www.6zqpilot.com/
Wishing him full success on such a very demanding task.
With thanks to ground crew member CA Garratt.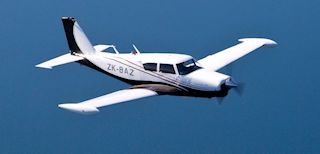 October 24, 2019:
Sincere congratulations to Barry and Sandra Payne for the completion of their RTW in their Comanche ZK-BAZ.
Larger picture
www.bazflyer.com
October 23, 2019:
From Oleg Savashinsky:
I have for sale a 66 gal ferry fuel tank installation for Diamond DA40. Asking price $3 000.
Please, contact:
alehsavashynski@gmail.com
Photos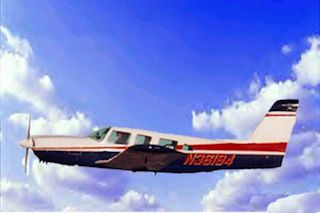 October 4, 2019:
Peter Teahen announces his RTW with John Ockenfels in his Piper Lance N36194 from Cedar Rapids, IA (CID), starting on May 8th, 2020.
They will be join in St. John Newfoundland by Ed Galkin and Mark Seeman in Ed's C210, N2160S. That will be Ed's fourth RTW.
Wishing them all, fair winds and blue skies.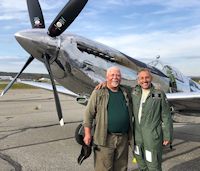 September 16, 2019:
From Art Mortvedt:
Steve Brooks and his superb '
Silver Spitfire'
was passing through Alaska on their way to Russia.
Photo taken on the ramp in Fairbanks.
Thank you Art.
Larger photo.
https://www.silverspitfire.com/
For earlier notices, please click here