We boarded the luxurious Viking Helgi and had our first diner on board.
The following days were split between round table discussions and various visits to the hilights of the town: City tour and Peter and Paul Fortress, of course the Hermitage and its precious art collections, the Pushkin Palace and finally a tour of the city.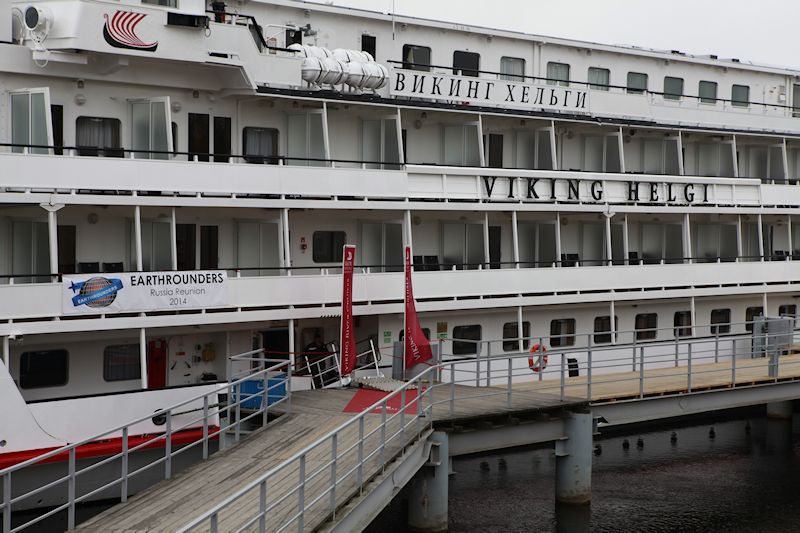 The Viking Helgi, our palace in Saint Petersburg.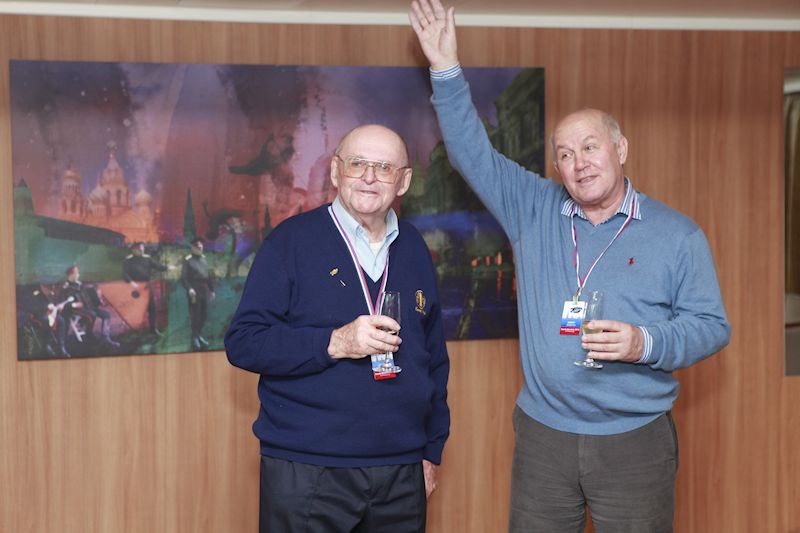 A warm welcome from our host Sergey.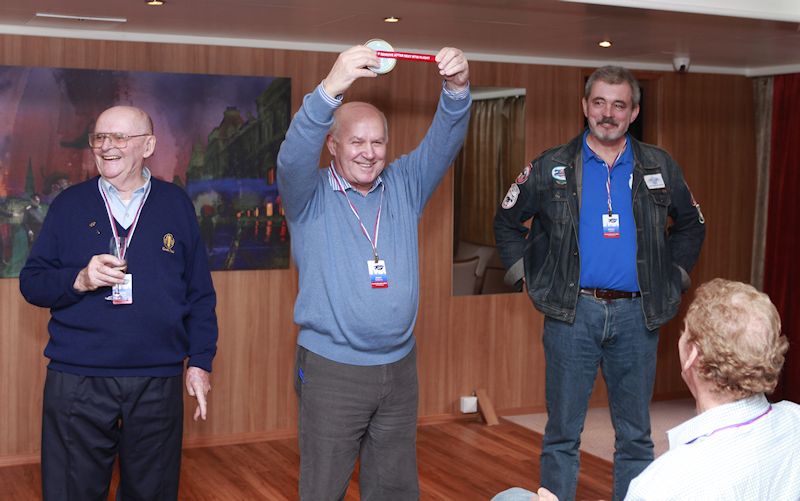 Left to right: Claude, Sergey, our Host, (witht the "Remove after next RTW flight")
very special survival capsule, Mikhaill, Gérard (seated).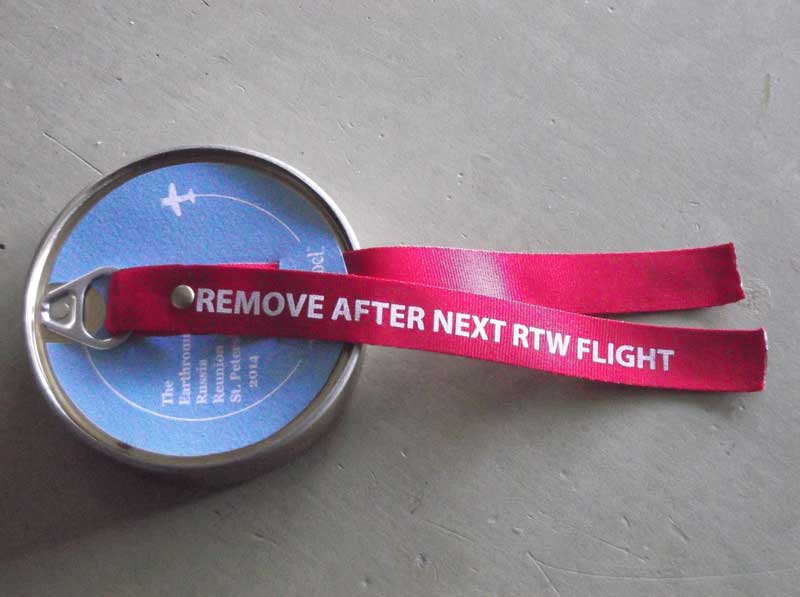 The "Remove after the next RTW" capsule.


(Contents of capsule (Dewar White Label!!) can also be used for "medicinal purposes",
cleaning bugs on an helicopter windscreen or
starting a turbine helicopter in the snow at the Pole...)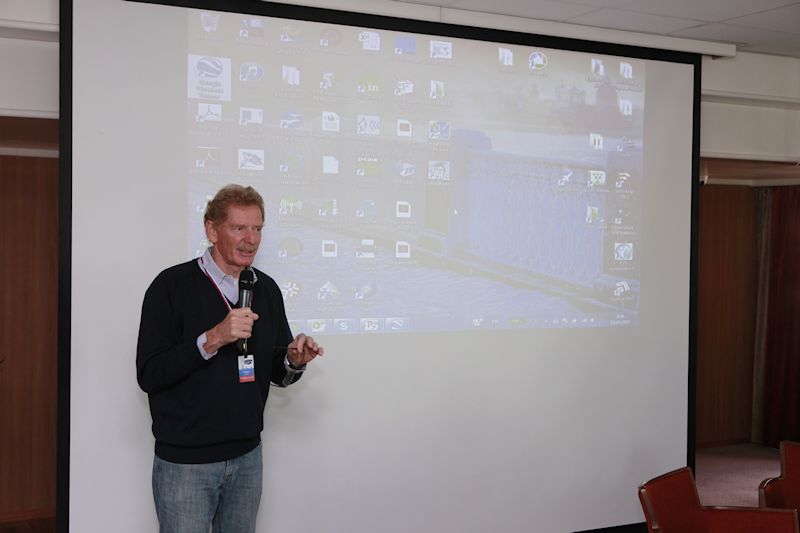 Gérard, our Master of Ceremony par excellence.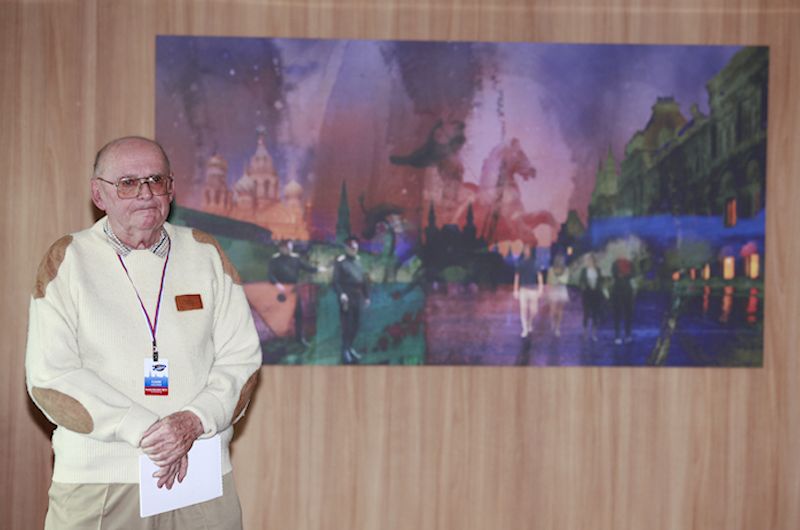 Claude speaking on the GPS Tracking.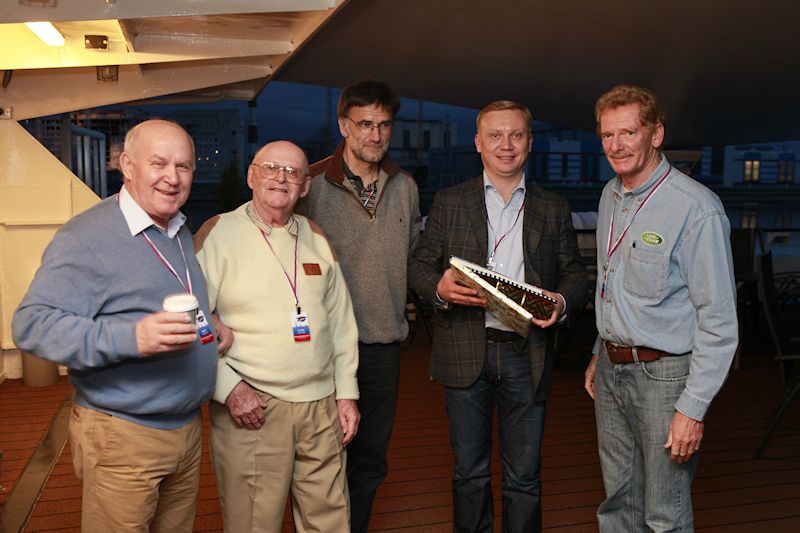 Presenting gifts to Dimitri of Viking.
Left to right: Sergey, Claude, Matevz, Dimitri, Gérard.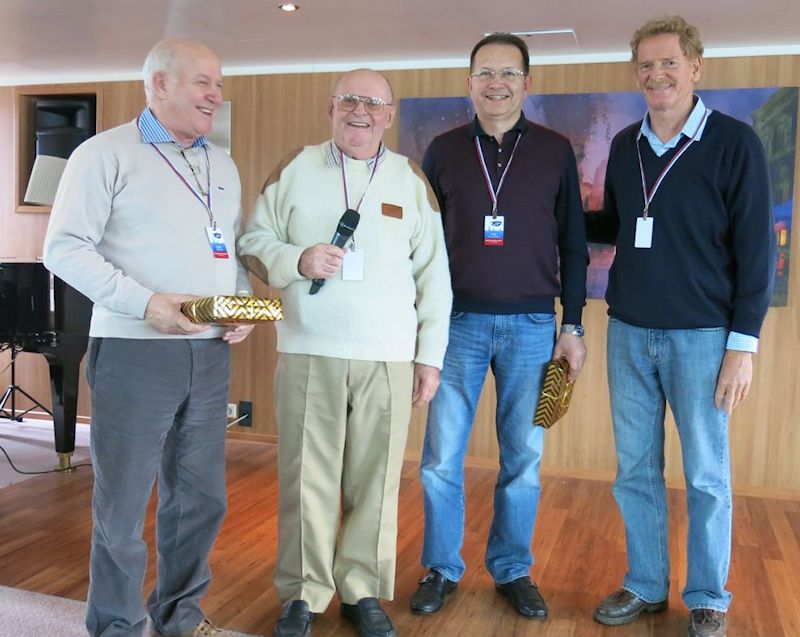 Gifts to Sergey and Pavel.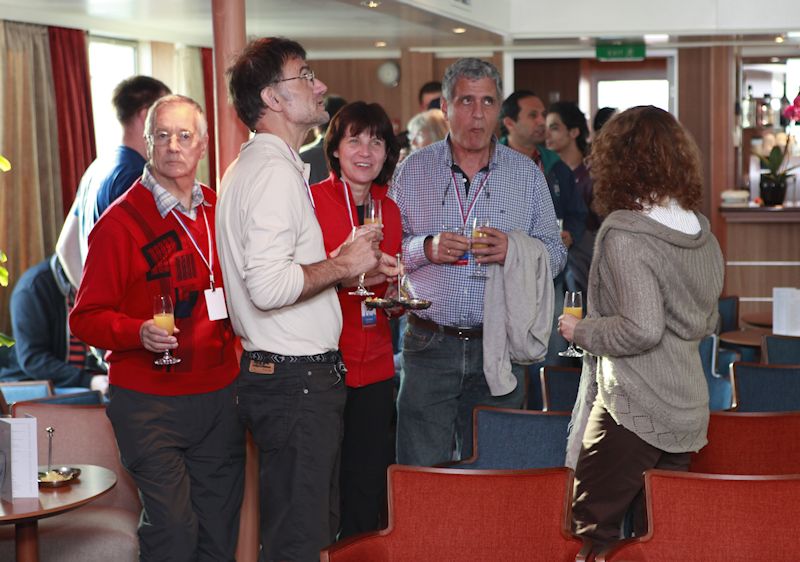 Left to right: Jim, Matezc, Katarina, Juan, Paula.




Round table discussions.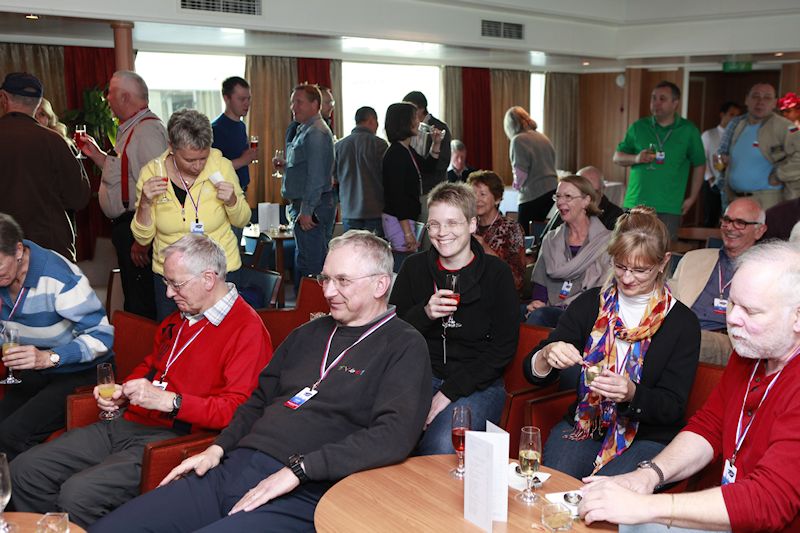 Front row: CarolAnn (part of...), Jim, Andrew. Second row: Dorice, Malaika, Carrol, Harry.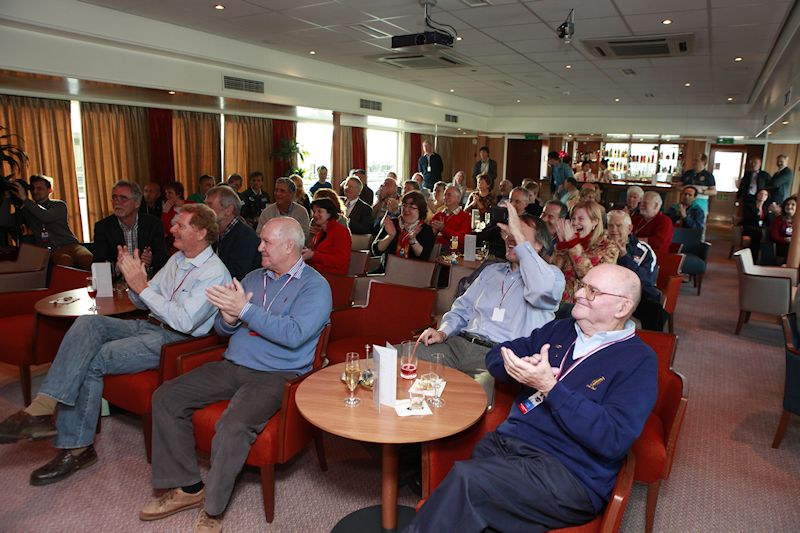 More round table discussions.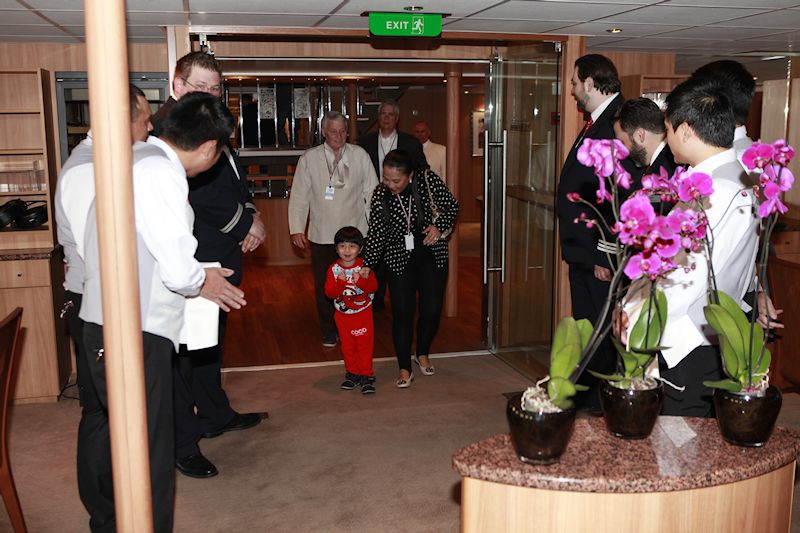 Norm, Lec and the youngest participant.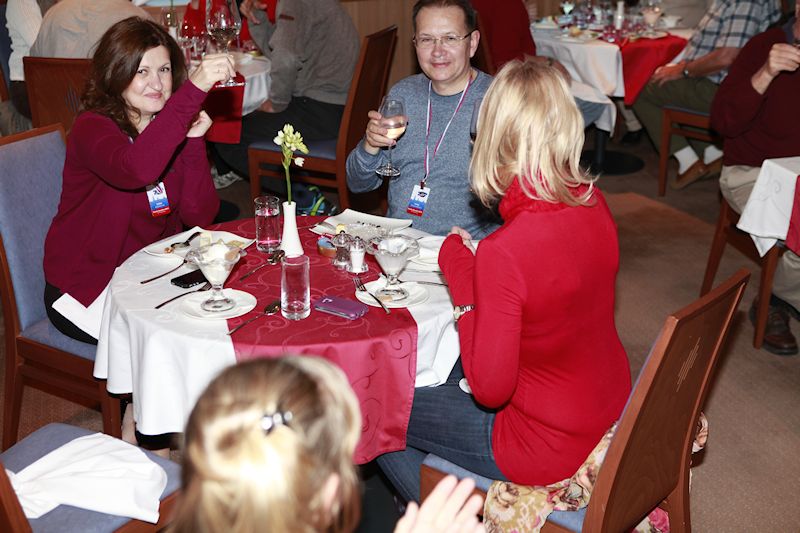 Elena, Pavel and Carrol.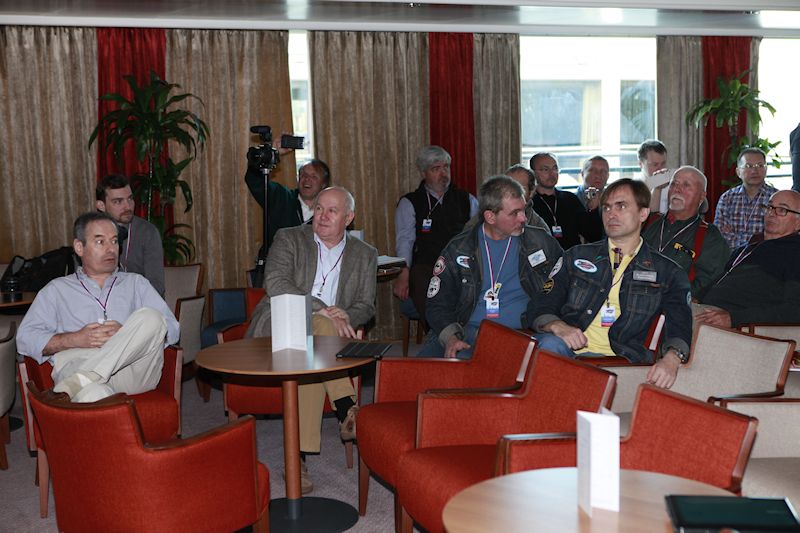 Marc, Sergey, Juan, Mikkail, Alexander, Art, Pavel, Bill.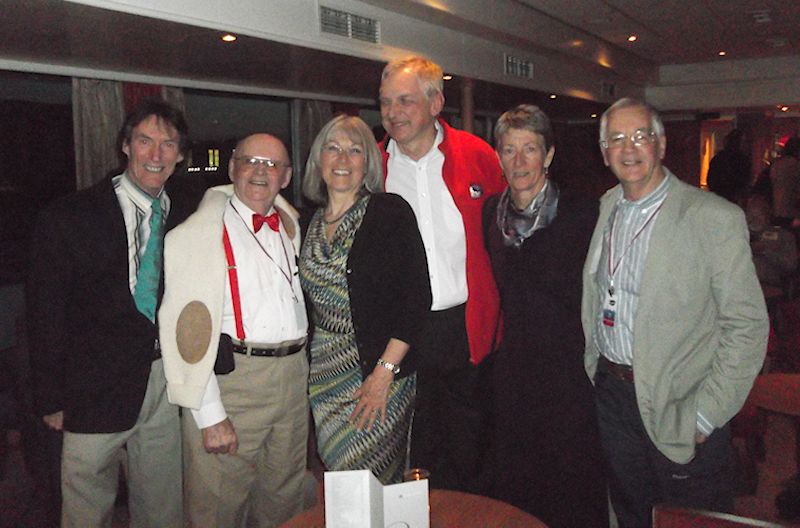 Left to right: Patrick, Claude, Linda, Andrew, CarolAnn, Jim.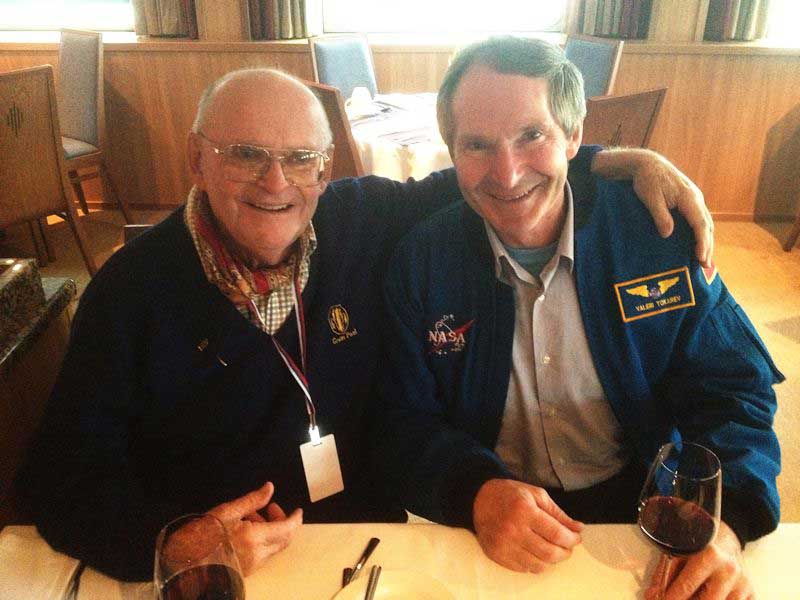 With Cosmonaut Valeri Tokarev, an Earthrounder
who circumnavigated the globe well above all the others,
and many many more times than us all.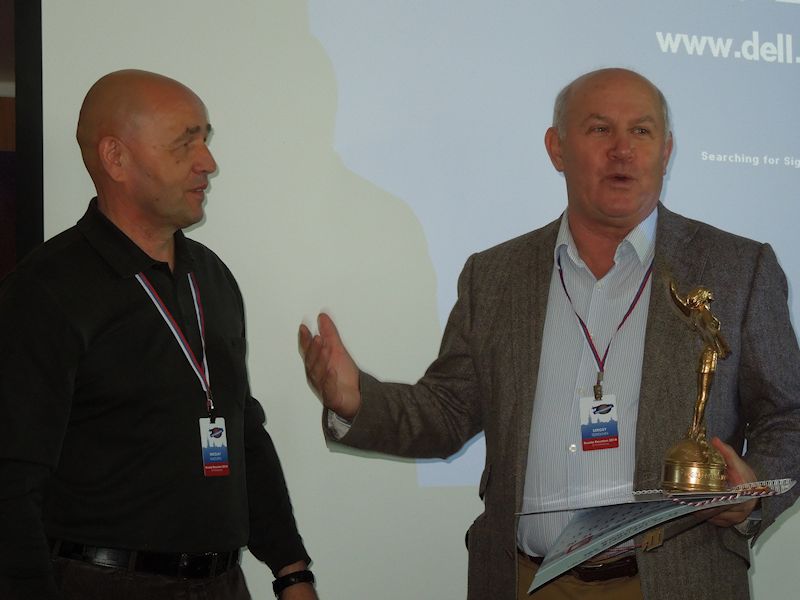 Sergey presented with a commemorative statuette by Nikolay Mazurin of the
Russian Federation of Pilots.
http://www.flarf.ru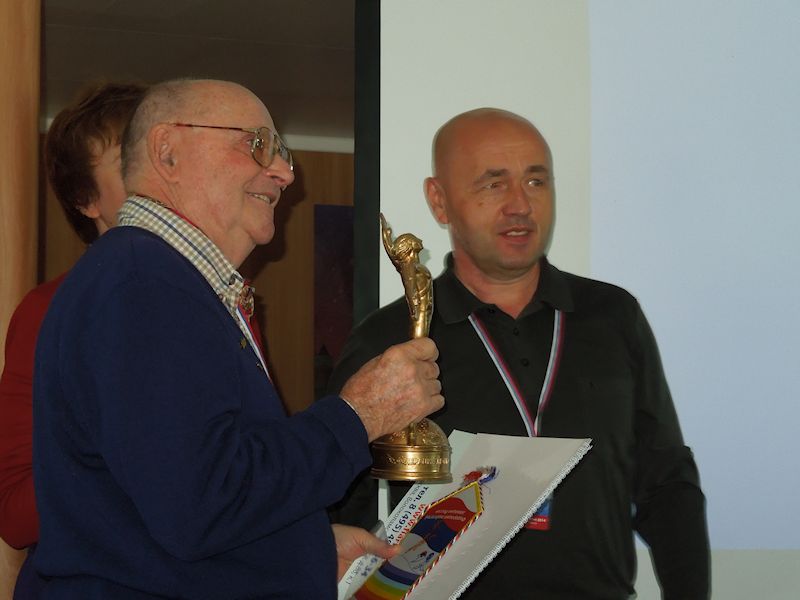 Claude presented with a commemorative statuette by Nikolay Mazurin of the
Russian Federation of Pilots.
http://www.flarf.ru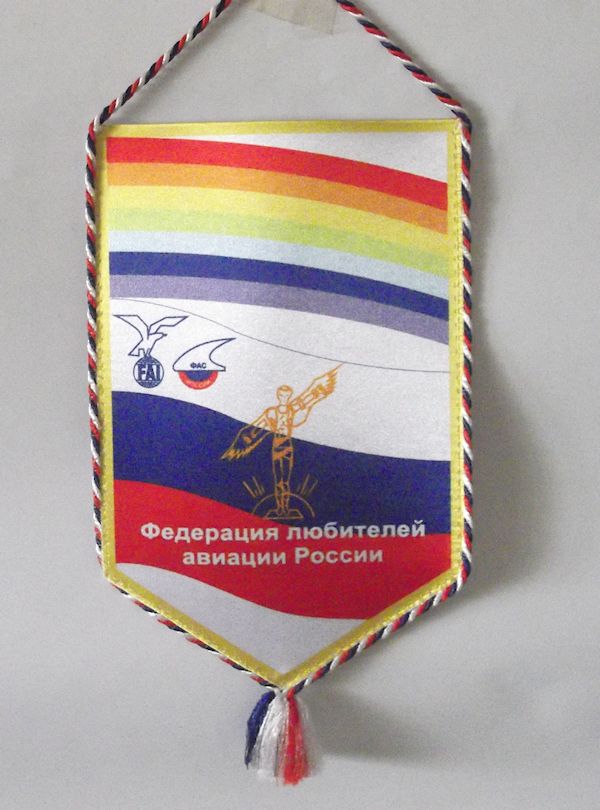 The Banner of the Federation of Aeronautical Sports of Russia.
FAI Active Member
http://www.flarf.ru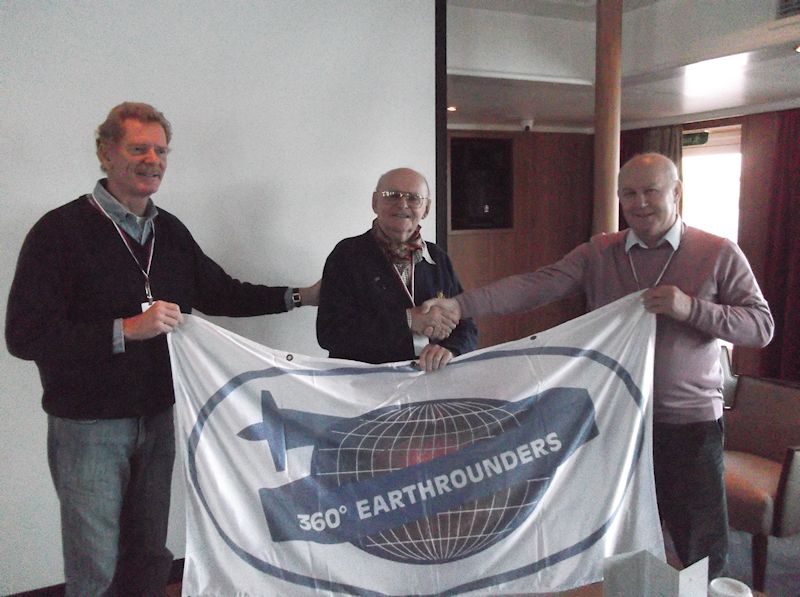 Passing the Earthrounders flag till the next meeting...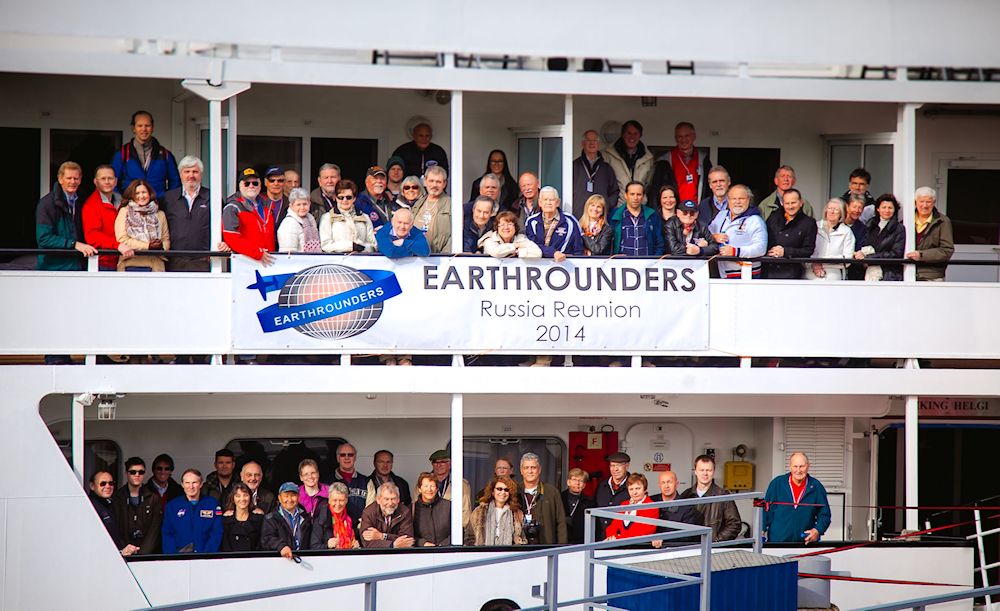 Upper deck, left to right

Gerard Moss
Pavel Romanenko
Elena Rusinova
Roberto Bisa
Juan Carreto
Harry Anderson
Roland Hurtecant
Gerard Walter
Ingrid Weber
Peter Antony
Johanna Antony
Art Mortvedt
Adam Jameson

Sergey Terekhin
Linda Walker
Robert Jeffery
Mikhail Farikh
Marc Mosier
Adam Broom
Margaret Jeffery
Danielle Guillot
Roy Lopp
Wayne Collins
Jim Nisbet
Carol Foy
Mathias Geissler
Sulaiman Al-Mufargi
Birgit Noggler
Claude Meunier
Andy Hopper
Ulf Muehlbacher
Wojciech Mirski
David Tucker
Helmuth Lehner
Angela Barnard
CarolAnn Garatt
Matevz Lenarcic
Katarina Lenarcic
Bill Charney



Lower deck, left to right

Sergey Alafinov
Georgiy Alafinov
Patrick Elliott
Valery Tokarev
Douglas Jeffery
Veronica Baird
Thom Kane
Soiuzbek Saliev

Malaika Hettlich
Dorise Hettlich
Rodney Blois
Sergey Shevchuk
Flemming Pedersen
Angela Pedersen
Bill Finlen
Jenny Finlen

Paula de Bustamante
Michel Gordillo
Katharine Kappeler
Peter Kappeler
Lyubov Diakonova
Nikolay Mazurin
Andrey Ivanov
Brian Evans

Participants not on the photo

Vladimir Turin
Sergey Lelekov
Norman Livingstone

Radha Bovornterabhas
Alexandr Kurylev
Lyudmila Kuryleva

Oleg Nekhorshev
Mussad Al-Shereiqi



Auld Lang Syne:

Should Old Acquaintance be forgot,
And never thought upon....

Until we meet again....

Last update: May 31, 2014

Contact us in English, French, German, Spanish, Italian or Portuguese:
Copyright Claude Meunier & Margi Moss, 2000 - 2021