Fifteen participants to the Meeting choose to spend a few days in Moscow before going to Saint Petersburg. Sergey was waiting for us at the airport and took us to the luxurious Grand Marriott Hotel.
The visits that had been organised to the Red Square and the Kremlin were a bit changed by the rehearsals for May 1 celebrations, but ultimately we managed to see the lot. We were taken by bus to the Monino Aviation Museum and then to the Bunkovo Heliport. It is from there that the 2 Robinson 66 turbine helicopters started and finished their RTW last year. There, we were received by Michael Farikh, his copilot and the crew of the other R66. After the traditional bread and salt welcome, we were shown a presentation of their fights to the North Pole and around the World. CarolAnn and Carol made a presentation of their 7 days RTW. After several helicopters flights, we enjoyed a BBQ. Aviamarket is a very important helicopter sales and maintenance organisation and one of the largest Robinson Helicopters agents.
April 29, 2014
Visit of the Monino Aviation Museum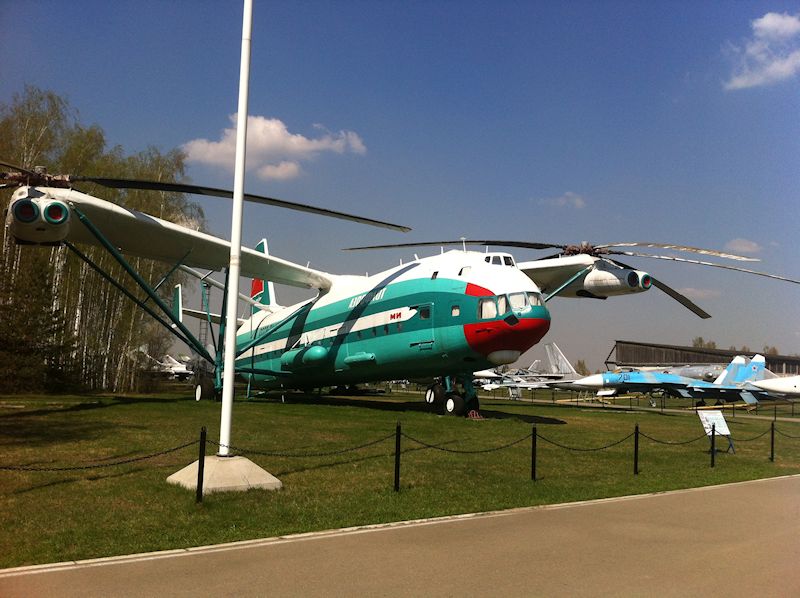 A giant helicopter at the entrance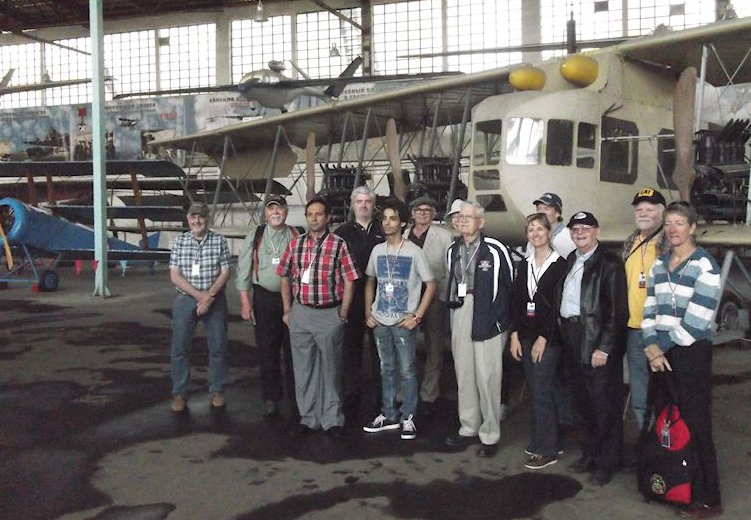 Group photo inside the Museum, in front of an ancient biplane.
Left to right: Thom Kane, Art Mortvedt, Sulaiman Al-Mufargi, Juan Carreto, Mussad Al-Shereiqi,
Bill Finlen, Jenny Finlen, Wayne Collins, Carol Foy, Patrick Elliott, Claude Meunier,
Harry Anderson, CarolAnn Garratt.


April 30, 2014
Visit of Moscow, the Kremlin, Red Square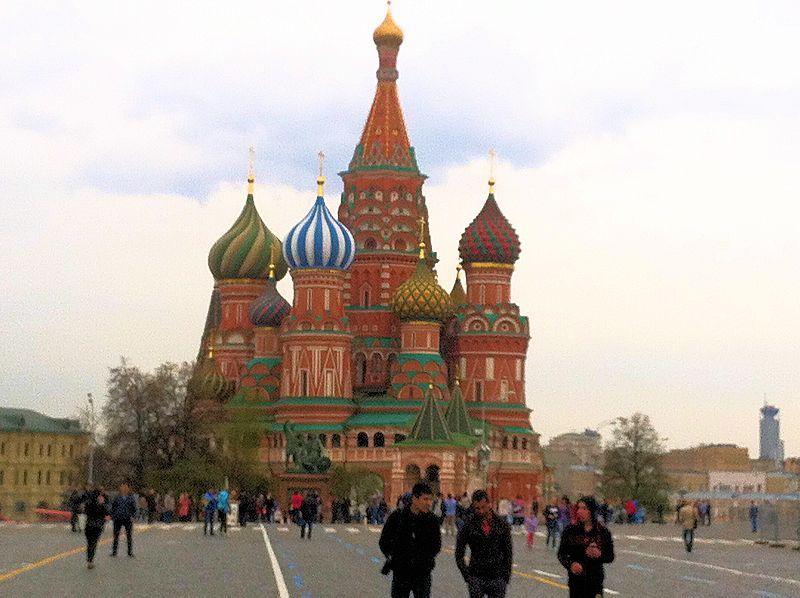 Saint Basil Cathedral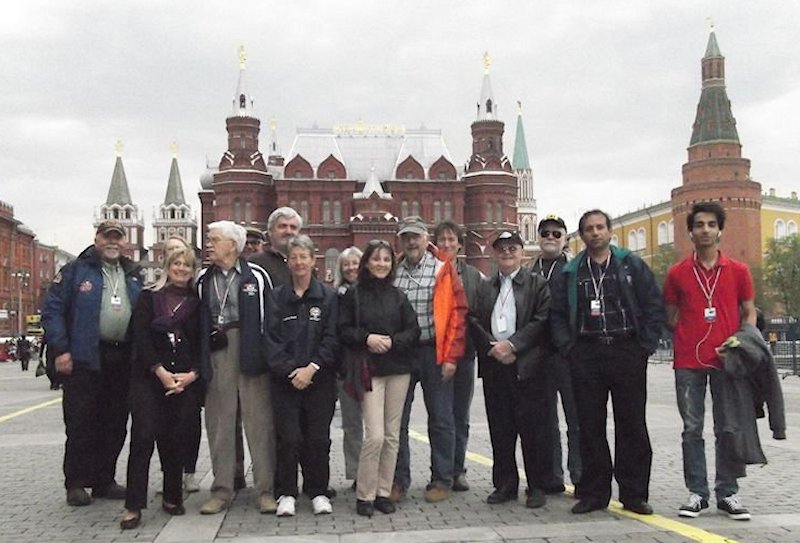 The usual suspects in front of the Kremlin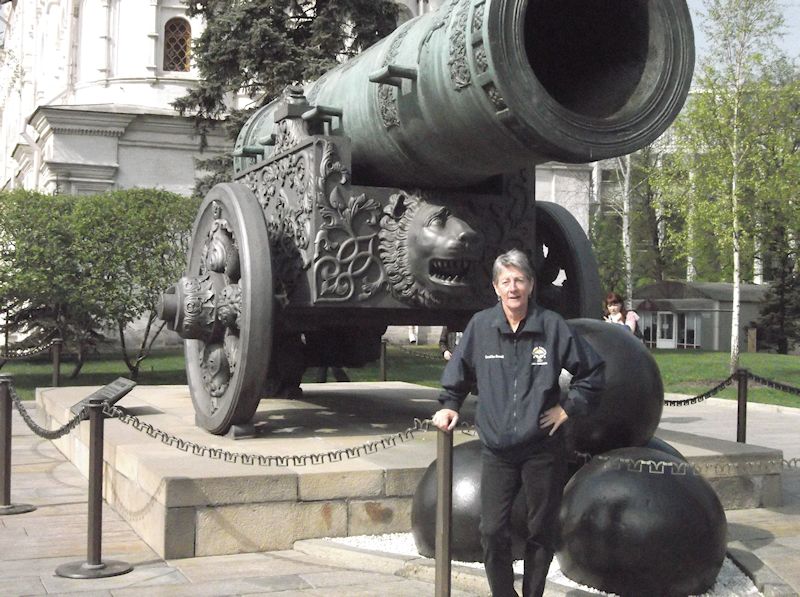 CarolAnn and the Big Cannon



The group in front of the Big Cannon
Left to right: Sulaiman Al-Mufargi, Art Mortvedt, CarolAnn Garratt, Mussad Al-Shereiqi,
Claude Meunier, Patrick Elliott, Juan Carreto, Thom Kane (hiding), Veronica Baird,
Linda Elliott, Harry Anderson
Foreground: Wayne Collins, Bill Finlen, Jenny Finlen, Carol Foy



May 1, 2014
Visit of the Bunkovo Heliport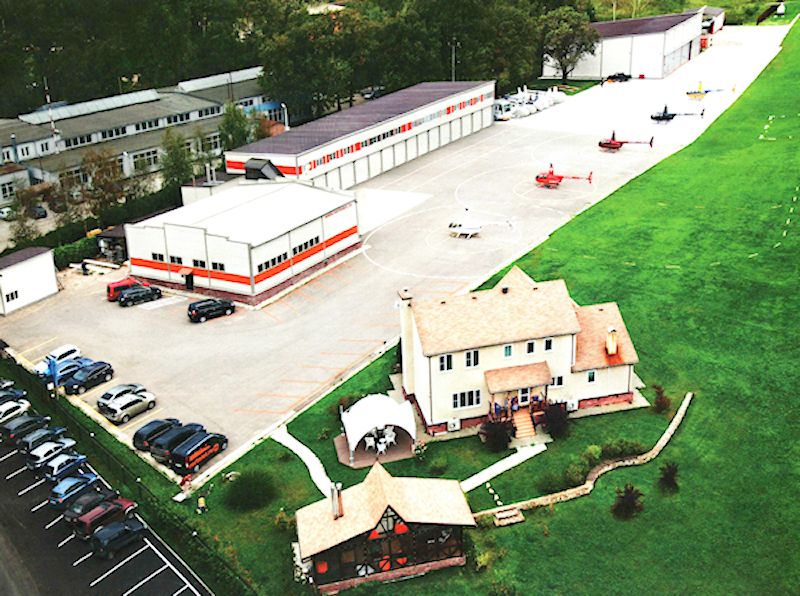 The installations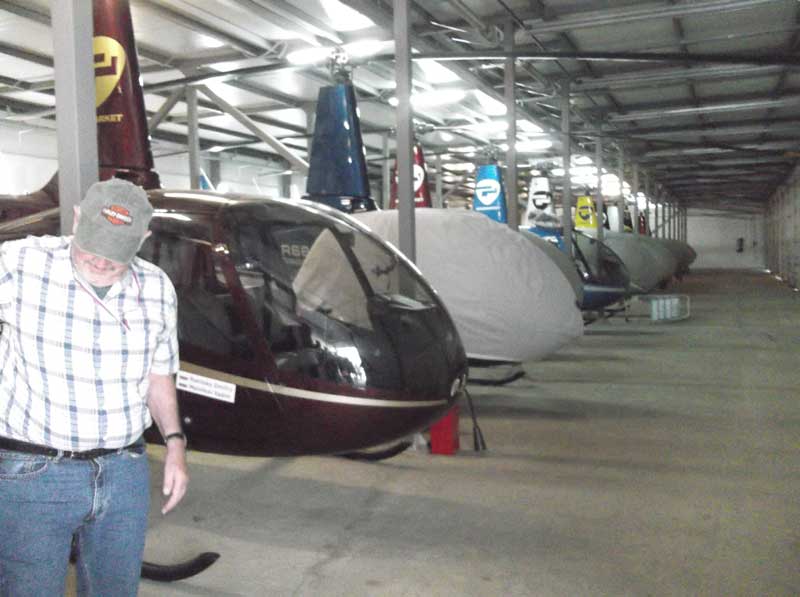 Helicopters...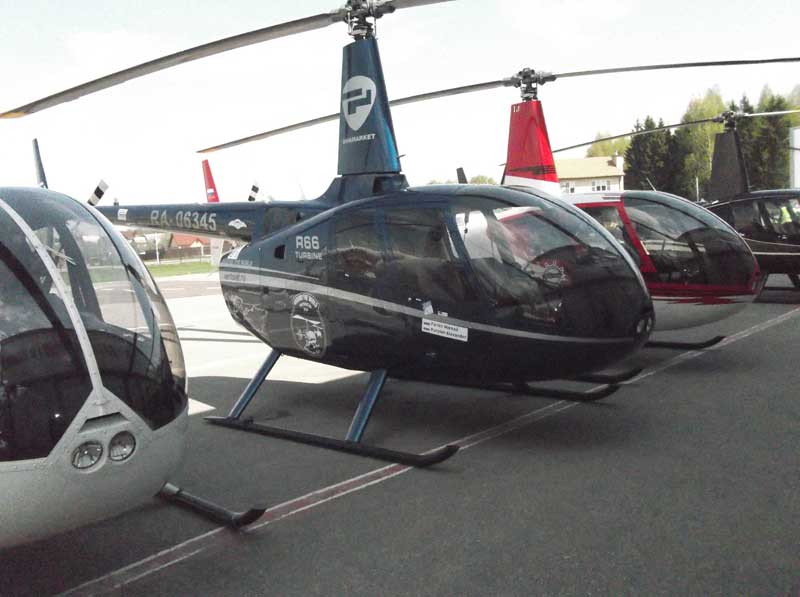 More helicopters...
In the centre, Mikhail Farikh's RA06345, one of the 2 RTW R66.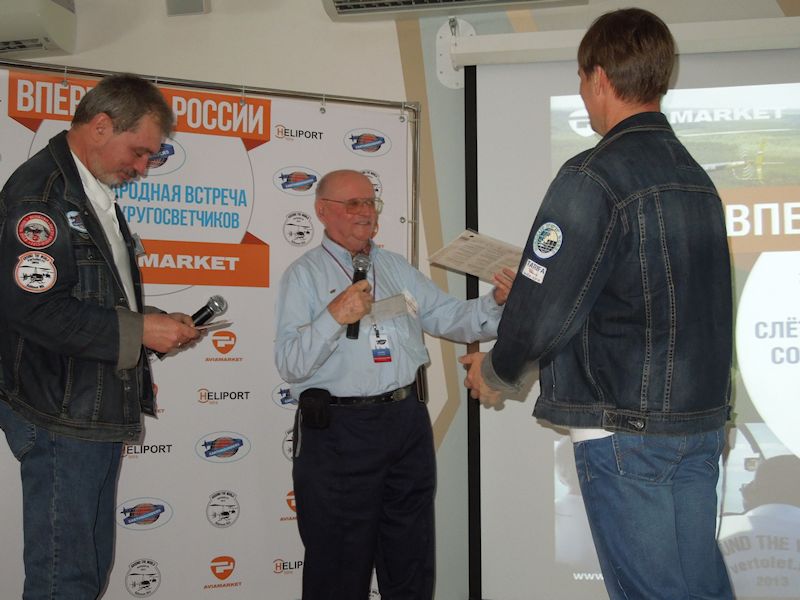 Claude Meunier presenting the crews of the 2 RTW Robinson 66 helicopters :
Mikhail Farikh and Alexander Kurylev,
Dmitriy Rakitskiy and Vadim Melnikov
with the "original-aboriginal" Australian first helicopter aka: a boomerang...
Left to right: Mikhail Farikh, Claude Meunier, Alexander Kurylev.
May 2, 2014
Express train to Saint Petersburg.

Last update: June 3, 2014

Contact us in English, French, German, Spanish, Italian or Portuguese:
Copyright Claude Meunier & Margi Moss, 2000 - 2021